WELCOME TO RANCHO CHARNVEE, KHAO YAI'S LUXURIOUS, EUROPEAN STYLE RESORT & GOLF COURSE
Nestled in the roaming hills of Khao Yai, conveniently located within 2 hours from Bangkok, Rancho Charnvee Golf Resort & Country Club Khao Yai offers luxurious accommodation, complete with family-friendly outdoor facilities to escape the bustle of city life.
Rancho Charnvee is easily accessible by road from Bangkok via various motorways within no more than 2.5 hours. For the adventurous type or for avid pilots, a private airstrip is available for guest usage.
You may enjoy various family-friendly activities during your stay at Rancho Charnvee Resort & Country Club.
Rancho Charnvee Resort & Country Club Khao Yai , is Khao Yai's premier event destination. Let our experienced team assist you host your next successful professional or private event.
And being able to enjoy all the facilities that the resort offers. Private hosts are available to assist in making arrangements for nearby bicycle trips, mountains trekking, waterfall visits, and ecofriendly activities within 15 minutes from the resort, and promotional events and dining experiences throughout the Khao Yai National Park.
Check out our awesome services
Restaurant
Chez Sonia (European Cuisine&Wine) | Club House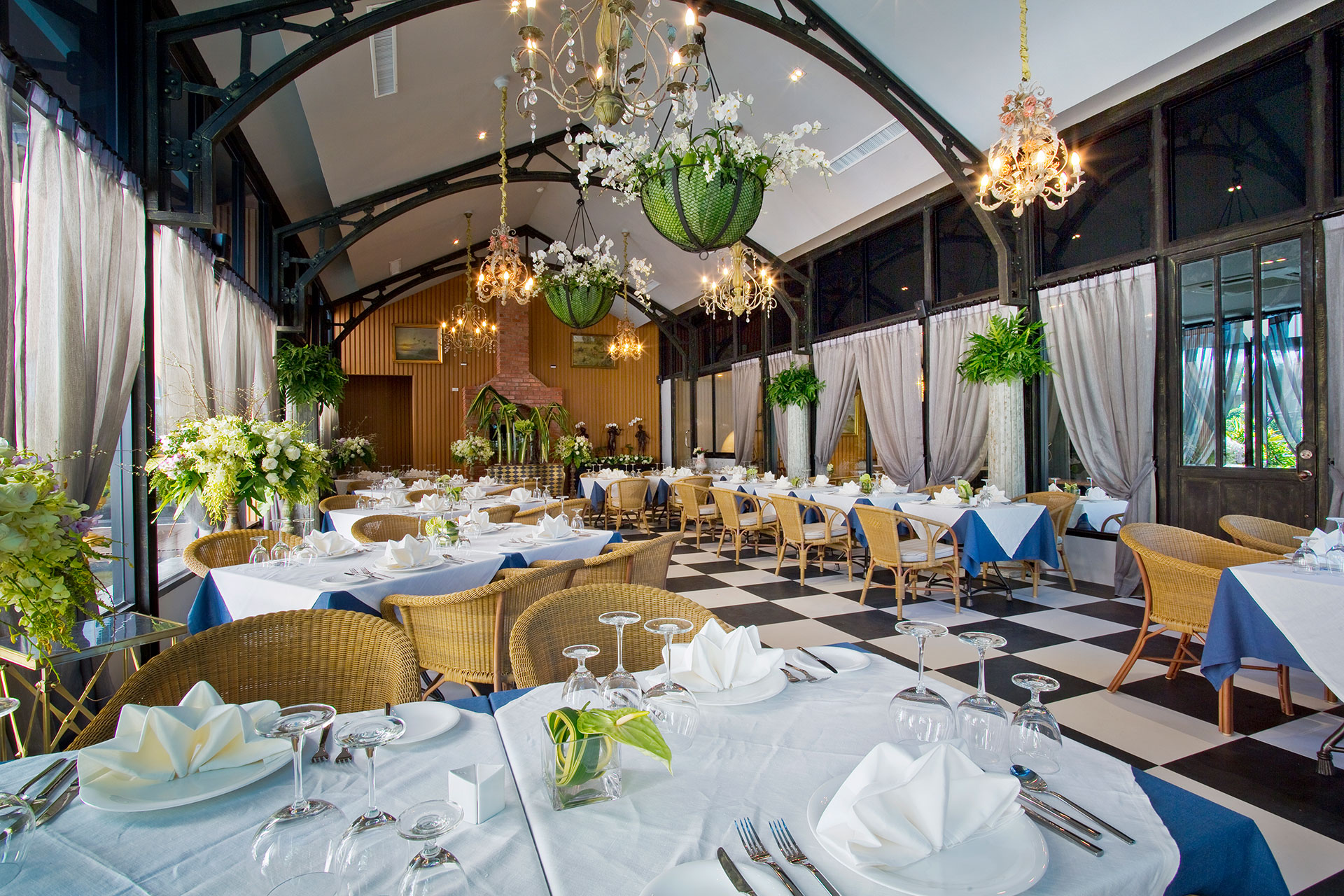 Fitness
Guests may catch a morning run or work out at our well-equipped fitness center.
Swimming Pool
Recharge and relax at our elegant pool, while soaking in the crisp forest air.
Khanong phra Airport
Own private airfield, and offers the ultimate transportation option. Perfect for welcoming guests and family during special occasions.
Only a fraction of an hour from Suvarnabhumi Airport. Or use the ring in Bangkok, Saraburi and turn right heading east on the road to friendship. Nakhon Ratchasima province. Route 2 to the Court.

The first is a road up the hill Thanarat. Be left to the Friendship Bridge across the street to meet him at Lotus Pak. The Pak Chong district. Turn left at the second mile.

The second route. Take Nong Sarai. To get around 6 miles under the Lotus Pak Friendship Bridge across the road bridge at 2, then turn left into Marsh Road about 2.5 miles, turn directly to the algae and then turn right onto the field.