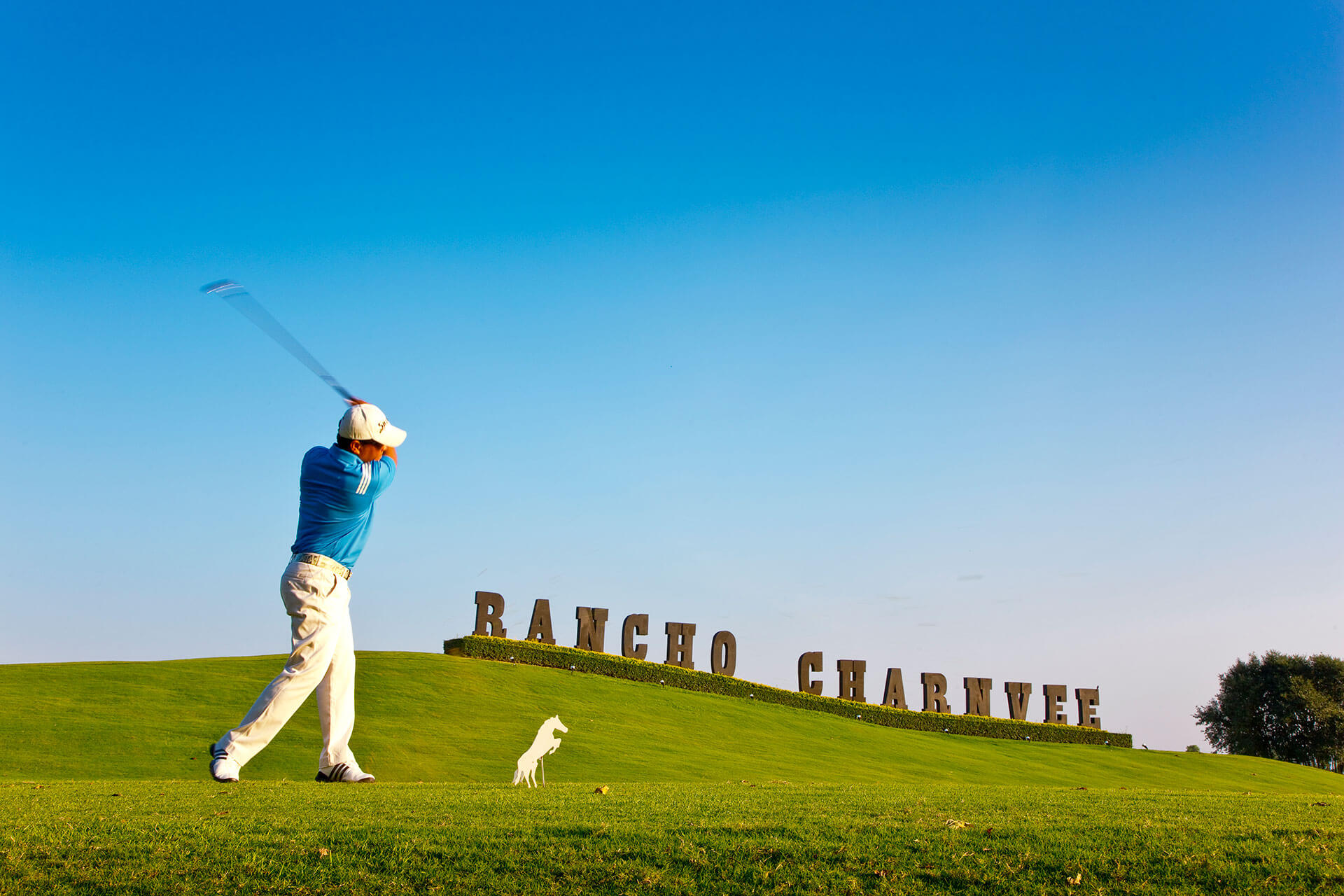 TEE OFF AT KHAO YAI'S
NEWEST & MOST EXCITING COURSE
TEE OFF AT KHAO YAI'S
NEWEST & MOST EXCITING COURSE
Surrounded by natural beauty. And fresh air of the mountains of Dong Phaya Yen. Khao Yai National Park in Pak Chong district of Nakhon Ratchasima. Gateway to Northeast Rancho Charnvee Resort & Country Club 18 hole par 72 golf course, the champion chip. Has been created. And presented the idea to meet with. And challenging for golfers of all skill levels.
The 18 holes of Rancho Charnvee Resort & Country Club has been created and presented a remarkable Species of the horse. The horses and wild horses. I like a variety of different courses, both simple and difficult as each of the horses skittish species that challenges players to experience and conquer each horse.
Country challenges. Combined with the modern. And warm, just like people in the service. The context is of course a game that will add color and life to all your golf … Rancho Charnvee Resort & Country Club Golf Destination of the neck.
The golf course is a challenge. The airport provides facilities for all the needs in the area. And making your Rancho Charnvee Resort & Country Club invites golfers to experience the natural surroundings of his own luxury accommodations in a Material country. When we develop a style that was both personal and family finance. And if it is meeting requirements. Also held seminars with meeting rooms fully equipped with modern equipment and all.
GOLF COURSE
GREEN FEE
TEE TIME BOOKING | SCORE CARD